by Robert Bruce Dalglish – CEO of Alliance and All Caring Hospice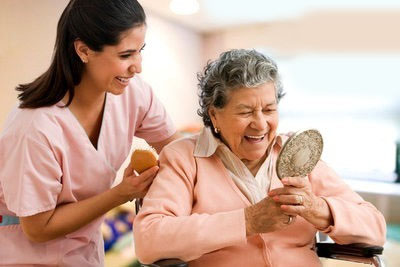 There are several differences between Palliative Care and Hospice Care; however, there is a beneficial relationship between the two.
By definition, Palliative Care focuses on relieving symptoms that are related to chronic illnesses, such as Cancer, Alzheimer's and dementia, Heart Disease, Kidney Failure, Respiratory (Lung) Disease, Kidney Failure, Stroke, Amyotrophic Lateral Sclerosis (ALS) and other neurological diseases. Palliative Care can be employed at any stage of an illness; not just in the advanced stages.
Hospice Care is also focused on symptom management, providing comfort and promoting quality of life, so it is palliative by nature. A key difference is the fact that with Hospice Care, the illness has progressed to a point where curative treatment is no longer desired or beneficial. Hospice Care supports the patient and their families while focusing on relieving symptoms, such as managing pain and providing comfort from fatigue, nausea, vomiting, anxiety, insomnia, diarrhea, constipation, shortness or breath.
Differences in Treatment
Treatments options are not limited with Palliative Care and can range from conservative to aggressive or curative.
Hospice Care treatments are limited and place an emphasis on pain management, symptom control, providing comfort and promoting quality of life. The goal is no longer to cure, but to promote comfort. Alliance Hospice care neither prolongs life nor hastens death, but relieves pain and physical discomfort so that the patient can experience a more peaceful and satisfying state near the end of life.
Treatment Timeline
Palliative Care can be considered at any time during the course of a chronic illness.
With Hospice Care, a physician must certify that a patient's life expectancy is six months or less. Medicare requires that a physician certify that a patient's condition is terminal.
Treatment Location
Both Palliative Care and Hospice Care can be provided at any location; primary residence, the home of a friend or dedicated care facility.
Improving Quality of Life with Palliative Care
If you or a loved one has been diagnosed with a serious or life-limiting illness, you may benefit from Palliative Care – Contact Alliance Hospice or All Caring Hospice today to speak to a Hospice Care Specialist to see if Palliative Care is right for you or your loved one.
About the Author 
A resident of Philadelphia, Robert Bruce Dalglish has served as the Chairman and CEO of Alliance Hospice and All Caring Hospice since 2005. In this role, Bruce Dalglish oversees the development and strategic direction of both companies. From 2008 – 2013, Bruce Dalglish served on the Public Policy Committee of the National Hospice and Palliative Care Organization (NHPCO).
 Disclaimer:  Robert Bruce Dalglish blogs provide education information, not medical advice. Please consult with your medical providers when making end-of-life care decisions.